Opportunities with PRO Services in Saudi Arabia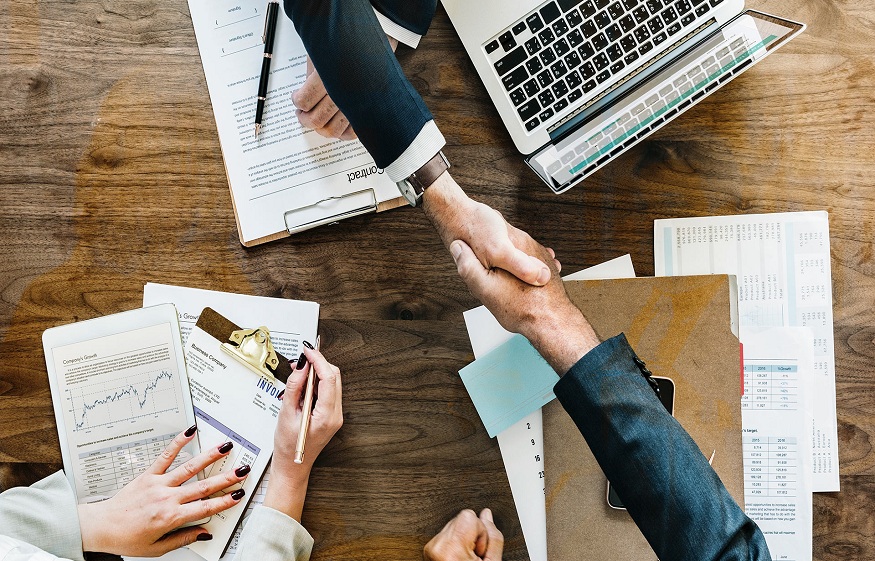 Foreign companies looking to expand into Saudi Arabia can hugely benefit from the PRO services available. PRO services in Saudi Arabia can help them with capitalizing on professional opportunities, like legal, taxation, and financial aspects.
Moreover, it assists in getting connected to government offices and establishing a local presence with considerable ease. This gives foreign businesses a crucial edge and a hassle-free ride to make the most of the local economy.
Opportunities with PRO Services in Saudi Arabia
Given below are a few opportunities with a Public Relations Officer (PRO) in a country like Saudi Arabia which is given below.
Following these opportunities, you can make sure to develop your business and business goal in the right direction. To know more, read the given below points which are as follows:
1. Enhanced Business Efficiency
A PR Officer Service in Saudi Arabia brings enterprises huge advantages in efficiency. Negotiation and paperwork simplification are possible via these services, enabling businesses to get the right licenses, visa renewals, and labour cards relatively quickly and uncomplicatedly.
Not only is precious time saved, but also compliance regulations fulfilled – something of great importance when it comes to avoiding any potential fines. In the end, the free time is invaluable and can be deployed elsewhere, eventually leading to increased progress and stronger positioning in the Saudi market.
2. Deep Insight into Local Culture and Norms
PRO services provide companies with a complete understanding of the intricate nuances of Saudi Arabian culture and business etiquette. This enhances the likelihood of creating fruitful partnerships with local partners and authorities.
For international companies, this implies progress from accidental faults to successful arrangements. With PRO services, organizations bridge the gap in knowledge by offering a cultural standpoint that helps them to work with local people sensitively and successfully, forming efficient interactions.
3. Cost Savings
Cost efficiency is a fundamental factor in succeeding in a business. Utilizing PRO services can help curtail hefty expenditures in the long run. As opposed to hiring a full-time employee devoted to completing administrative tasks, specialized PRO services come equipped with the necessary proficiency and expertise.
Consequently, they can provide services with increased speed, fewer errors, and a greater chance to avoid any unexpected fines due to non-compliance. This not only creates savings at a direct level but also allows for effective resource management and improved employment, leading to additional monetary savings.
4. Risk Mitigation
The adherence to laws and regulations in Saudi Arabia is of topmost priority. Making use of professional PRO services can be very beneficial to prevent potential oversights or mistakes about the law.
They are well informed of the changing regulations which can help secure businesses and their public image. This shields companies from any legal issues and aids in the maintenance of their continuity.
5. Scalability and Growth
For businesses seeking to further their presence in Saudi Arabia, PRO Services offers a flexible approach. No matter if an organization wants to create a limited number of outlets or multiple locations throughout the nation, these services can manage the changing admin needs when expansion takes place.
Such measures ensure that a developing business does not get weighed down with documentation yet can continue to progress and make the most of the options available in Saudi Arabia.
6. Streamlined Talent Acquisition
Saudi Arabia has strict laws when it comes to recruitment, particularly for foreign workers. Employers can gain support from PRO services to make this process convenient. PRO services undertake tiring roles like obtaining work permits and double-checking that all the paperwork needed from the employer is complete.
This gives a great relief for the HR to concentrate more on procuring the apt personnel, instead of troublesome administrative jobs. This makes the recruitment process rather faster and also ensures that everyone hired is legally permissible.
7. Networking and Local Connections
One of the benefits of working with PRO services is the extensive network they possess. Their regular contacts with governmental agencies and departments in Saudi Arabia give them an abundance of local associations.
These ties can be extremely valuable to entrepreneurs who wish to form partnerships, acquire related information regarding the market, or gain advice from someone who understands the Indigenous setting. It is said that in the business world, knowing the right people is just as important as understanding facts and figures.
After hiring PRO services, companies will also be gifted with an enormous insight into the local conditions, which will provide them with a strong base to succeed in the Saudi market.
8. Real-time Regulatory Updates
Utilizing professional services helps companies stay abreast of the shifting regulations in Saudi Arabia. This serves as a means of the bridge between organizations and the government. This bond ensures businesses have access to recent news regarding the ever-transforming laws and policies in the country.
This is of great benefit to corporations, especially those who come from abroad, as it aids in preparation for adhering to compliance and creating strategies in line with it. This proactive method can assist companies to serve in advance and adjust to varying circumstances, prevent legal compliance issues, and take prompt action.
9. Customized Service Offerings
Customized services are available from Saudi Arabia's PRO services providers to give businesses the best possible solutions to meet their exact needs.
Whether it is getting assistance in a specialized sector, guidance for entering a new regional market, or simply filing paperwork, those in the business sector can count on these companies to provide the right kind of tailored services.
This kind of flexible and bespoke approach allows businesses, regardless of size or sector, to benefit from precision and accuracy in meeting their administrative and regulatory requirements.
Conclusion 
TASC Corporate Services, an experienced provider of PRO and GRO services in Saudi Arabia, offers a wide range of solutions that guarantee increased success and growth.
From obtaining immigration services to applying for the Ministry of labour services, the comprehensive PRO and GRO services of the company are designed to make the regulatory requirements less complex, thereby offering a significant edge over competitors.
Amidst the ever-changing business environment, TASC Corporate Services provides you with the most exceptional opportunities for ongoing success.