How to Withdraw Money from Fixed Deposits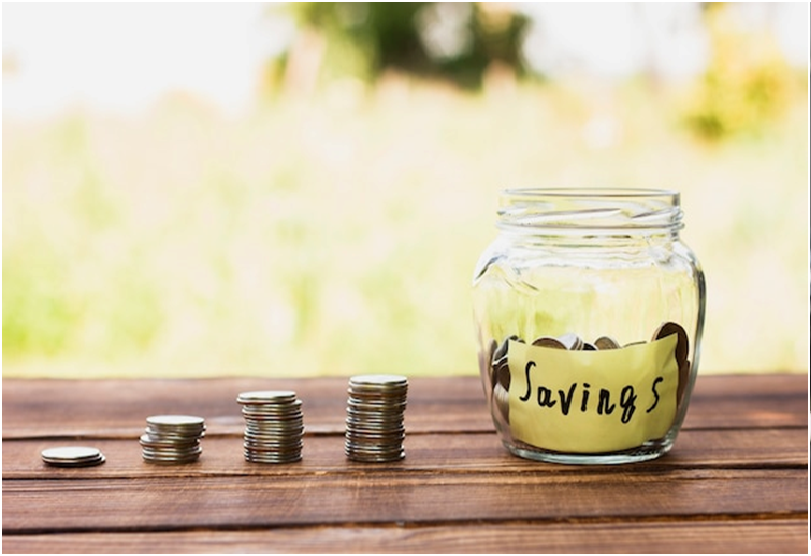 Fixed deposits are one of the most preferred investment options in India, offering a low-risk investment with guaranteed returns. Fixed deposits are easy to invest in, and the process of withdrawing money from fixed deposits is also straightforward. In this article, we will discuss the steps involved in withdrawing money from fixed deposits, the factors affecting the withdrawal process, and the benefits of investing in fixed deposits.
Steps to Withdraw Money from Fixed Deposit
Check the Maturity Date – Before withdrawing your money from a Fixed Deposit, make sure you check the maturity date. If you withdraw before the maturity date, you may incur penalties and lose out on interest.
Fill Out the Withdrawal Form – Visit your bank branch and fill out a withdrawal form provided by the branch. Fill in the amount you wish to withdraw, the account number where the money will be deposited, and your signature.
Wait for Processing – The bank will process the withdrawal request and transfer the funds to your account. It typically takes 1-2 working days for the funds to reflect in your account.
Factors Affecting Withdrawal from Fixed Deposit
Early Withdrawal Penalty – If the Fixed Deposit is withdrawn before the maturity date, the bank may levy an early withdrawal penalty that could range from 0.5% to 1%.
Tax Implications – The interest earned on Fixed Deposits is taxable, and TDS is deducted from the interest payouts. For senior citizens, the TDS exemption limit is higher compared to other individuals.
FD Interest Rate and Tenure – The interest rate offered on Fixed Deposits can vary from bank to bank. Generally, FD interest rates depend on the tenure and the amount of the FD investment.
Fixed Deposit Interest Rate Calculator
To calculate the interest earned on a fixed deposit, investors can use the Fixed Deposit Interest Rate Calculator. The calculator is easily available on bank websites, NBFC websites and helps investors calculate the interest they can earn on their fixed deposit investments.
Benefits of Investing in Fixed Deposits
Guaranteed Returns – Fixed deposits offer guaranteed returns on investments, making them an attractive option for investors who value stability and certainty.
Low-Risk Investment – Compared to other investment options such as stocks and mutual funds, fixed deposits carry low risk and are a safer investment option for those looking to preserve their capital.
Flexible Tenure – Fixed deposits have flexible tenure options that range from 1 month to 10 years. This allows investors to choose the duration that best suits their investment goals.
Higher Interest Rates – Fixed deposit interest rates are usually higher than savings account interest rates, which can help investors earn a higher return for their investments.
Investing in fixed deposits can be done quickly and conveniently through the use of mobile applications offered by a range of financial institutions. Here are some of the best fixed deposit apps for investing in fixed deposits, including Bajaj Finserv:
1. Bajaj Finserv:
Bajaj Finserv FD App is one of the best fixed deposit apps for investing in fixed deposits. The app offers an easy-to-use interface, making the application process straightforward and user-friendly. It provides customized investment options for the best returns on investment, allows for tracking investment progress and automated renewal alerts, among other features.
2. HDFC Bank:
HDFC Bank offers one of the most popular mobile banking apps on the market, and it features a fixed deposit investment option. Investors can choose their preferred tenure and investment amount, and the app features an easy-to-use calculator to determine returns on investments. Additionally, the app entails easy tracking of the investments and provides alerts for maturity dates and best investment options.
3. ICICI Bank:
ICICI Bank offers a mobile application that provides users with a host of banking services, including investment in Fixed Deposits. The app provides investors with the convenience of selecting investment options, obtaining investment certificates, and the flexibility of renewing deposits automatically.
4. Kotak Bank:
Kotak Bank offers a mobile application, providing investors with a platform to invest in Fixed Deposits conveniently. Kotak's app, catering to investors' needs, offers a range of options that include investment period, deposit amount, and best term deposit rates.
5. Axis Bank:
Axis Bank's application is an excellent platform for investing in Fixed Deposits. It features a user-friendly interface that enables investors to choose the right investment suitable for them and offers competitive interest rates.
Withdrawal from Fixed Deposits is a straightforward process that involves filling out a withdrawal form at the bank branch. However, it is essential to consider factors such as early withdrawal penalty and tax implications before withdrawing money from Fixed Deposits. Additionally, investors can use Fixed Deposit Interest Rate Calculators to calculate their returns on their investments. Fixed deposits are a low-risk investment option that offers guaranteed returns, flexible tenures, and higher interest rates. Thus, investors can benefit from investing their money in fixed deposits and get assured returns on their investments.